Worlds first book with pictorials
Know Your Dream's Meaning
World's first Dream Interpretation Book with visual graphics.
Authored by the top-ranking Dream Interpretation website ThePleasantDream.com
Reviewed by certified Psychiatrist from American Board of Psychiatry and Neurology.
The book is an amalgamation of common dreams with multiple scenarios.
Explore the basics of dreaming, how to dream, what to dream, types, animals' dreaming process, and much more.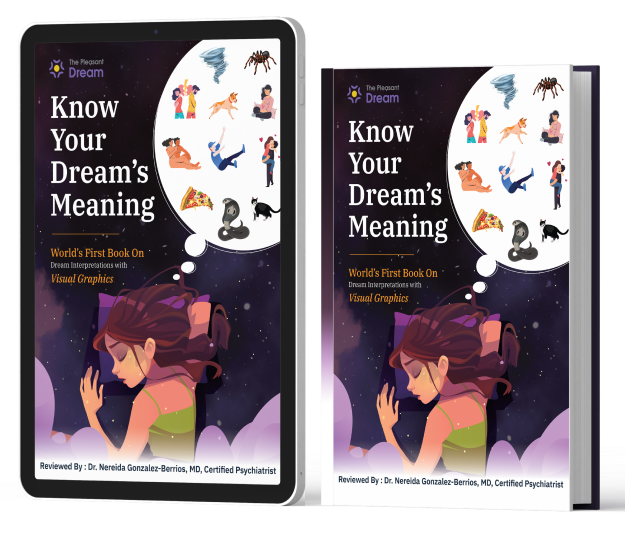 Click here to grab your copy!